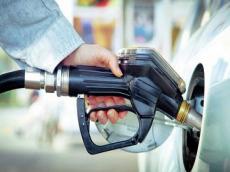 By  Trend
The prices on gasoline in Kazakhstan are expected to stabilize in the second half of November, said Kazakh Minister of Energy Kanat Bozumbayev on the sidelines of the government's meeting held in Astana.
Presently Kazakhstan is experiencing certain problems with fuel, since three of the country's refineries are being modernized. To compensate for lack of fuel for domestic consumption, Kazakhstan is currently importing fuel from Russia, which is more expensive, compared to the local one.
"More than 40 percent of AI-92 gasoline in our local market is imported from Russia, which leads to high prices. However the share of Russian fuel is expected to reduce to 30 percent in November, and 20 percent in December, as a result of the launch of Pavlodar oil refinery," said Bozumbayev, according to the Energy Ministry.
Starting from November the Kazakh government intends to actively cooperate with local oil producers, as well as local oil refineries.
"I think the situation with the fuel shortage on the local market will be normalized in November, after the increase of supplies of our local gasoline, replacing Russian imports," said the minister.