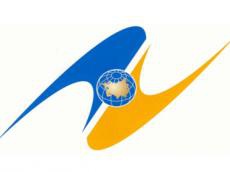 By AzerNews
Armenia's long-awaited dream to enter the Russia led-EEU promises to lead to hot debates after the date of its membership was announced.
Armenia's entry to the EEU will be decided in Minsk on October 10.
The official date of Armenia's membership at the organization was publicized by Kazakh President Nursultan Nazarbayev on August 27; he had previously put UN principles as key condition for Armenia's entrance to the union.
Nazarbayev said Armenia may officially enter the organization in October.
During the session of the EEU Supreme Council on May 29, Kazakh president asked Armenian president Serj Sargsyan "to follow all UN principles, which fix official borders of Armenia."
Armenia captured Nagorno-Karabakh and seven surrounding districts from Azerbaijan in a war that followed the Soviet breakup in 1991. More than 20,000 Azerbaijanis were killed and nearly one million were displaced as a result of the war.
Large-scale hostilities ended with a Russia-brokered ceasefire in 1994, but Armenia continued the occupation in defiance of four UN Security Council resolutions calling for its immediate and unconditional withdrawal.
Peace talks mediated by Russia, France, and the U.S. have produced no results so far.
While Armenia regards its desire for joining the EEU as a tool to maintain its economic stability, the state power has been strongly criticized for accepting the membership in line with UN principles.
Armenia is obviously unable to overcome economic, social, and political problems due to lack of finances and government's will, and needs Russia's help.
The EEU member-states still believe that Armenia's joining the organization is essentially difficult if its internal problems, along with the Nagorno-Karabakh conflict, are taken into account.
Astana is trying to convince Armenia that a theoretical membership could bring benefit to the Caucasian state, but is also using this prospect as a tool to urge Yerevan to leave Azerbaijan's occupied territory.
"The Armenian president should rest assured that Armenia will enter the EEU within the framework of the UN recognized borders of Armenia," Nazarbayev said.
Later on President Sargsyan made a statement saying Armenia will enter the EEU with its UN recognized borders, hereby irritating all his opponents.
Furthermore, Russian Foreign Minister Sergey Lavrov said, "Armenia will join the EEU as Armenia; the Nagorno-Karabakh has absolutely nothing to do with this issue."
He made the remarks after the meeting in Sochi on August 9, where Russian president Vladimir Putin, Armenian president Serj Sargsyan, and Azerbaijani president Ilham Aliyev discussed the situation in Nagorno-Karabakh.
The statement was followed by the harsh positions of local hardliners who regarded this move as a loss of the Armenian leader. They understand that the game is reaching its logical end and any attempt to change the political map is doomed to failure.