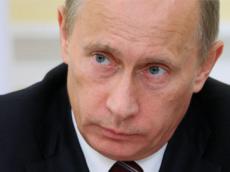 Information about Russian President Vladimir Putin's forthcoming visit to Armenia has been disseminated.
'This time it's for sure', pro-government sources said in Graparak newspaper, Armenia Today reported.
According to the newspaper, an agreement about the visit was reached during Armenian President Serzh Sargsyan's visit to Moscow on September 3. The sources of the newspaper are not commenting on the specific date of the Russian president's visit.
'Anyway like many, Russia is waiting till the end of the Vilnius summit scheduled for November 5, when Ukraine, Moldova and Georgia will sign an association agreement with the EU', the newspaper said.
/Trend/