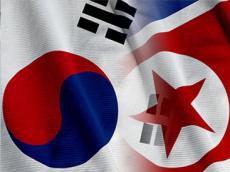 North and South Korea agreed on Wednesday to re-open next week a jointly operated industrial park closed five months ago amid increased tensions, Seoul officials said, dpa repoted.
South Korean companies were to restart operations at their facilities in the Kaesong complex, just over the border in North Korea, starting with a trial run on Monday, South Korea's Yonhap News Agency quoted the Unification Ministry as saying.
The deal came after overnight negotiations between the Koreas, the report said, and is part of a five-point principle agreement on re-opening the complex that the two sides signed on August 14.
Operations were halted at Kaesong in April, when first Pyongyang and then Seoul pulled their workers and managers out of factories there, each side blaming the other amid rising tensions.

/Trend/