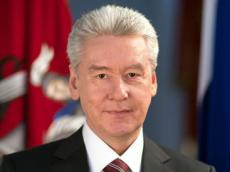 Moscow's pro-Kremlin incumbent mayor has officially won the election to keep running Russia's capital with more than 50 percent of the vote, the Moscow election commission announced Monday morning, meaning there will be no runoff with his main rival, opposition activist Alexei Navalny, RIA Novosti reported.
With all votes counted, Sergei Sobyanin won 51.37 percent of total votes, while Navalny finished in second place with 27.24 percent, the commission said.
Communist Ivan Melnikov finished third with 10.69 percent, Yabloko party candidate Sergei Mitrokhin received 3.51 percent, Duma deputy and LDPR's candidate Mikhail Degtyaryov won 2.86 percent, and A Just Russia's Nikolai Levichev got 2.79 percent, according to the official results.



/Trend/