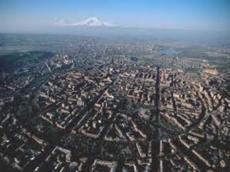 Armenia's population reduced by 130 823 and the country's resident population by 194 157 over last 10 years, head of census department at the National Statistical Service of Armenia Karine Kuyumjyan told journalists.
He said that according to the initial results of census last year, Armenia's population was 2, 871, 771 and resident population 3, 018, 854.
According to the results, 36.6% of Armenia's population live in villages, 63.3% in cities. 55% of city dwellers settled in Yerevan. The highest population decrease was recorded in Lori province and the lowest decrease in Aragatsotnsk province. The slight population increase was recorded in Kotayk and Armavir provinces over last 10 years, the number of population in these provinces increased by 3987 and 778 correspondeingly.
The final results of census in Armenia will be made public next year.
/
APA
/