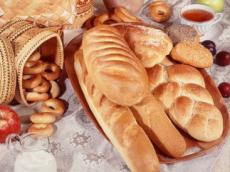 The price of bread rose in Armenia, says Armenian National Statistics Service, APA reports quoting "news.am".
Bread baked from high-grade flour rose by 2.6%. In general, price of first grade flour rose by 1.5%.
According to the website's monitoring in Yerevan, price of bread rose by 5-10 drams, though in several places the price of bread didn't rise, its weight was decreased.
The price of pea, rice and green pea also rose in Armenia.
/APA/