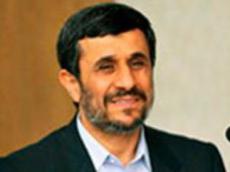 Iranian President Mahmoud Ahmadinejad has said that the current situation of the world should be changed and all governments should help promote justice and kindness in the new world order, MNA reported.
Ahmadinejad made the remarks in an address to the United Nations Conference on Sustainable Development, aka Rio+20, in Rio de Janeiro, Brazil, on Wednesday.
The conference opened on June 20 and closed on June 22.
He said, "The international system and development planning should be at the service of humans' material and spiritual elevation."
Various crises and concerns, including identity crisis, wars, acts of occupation, hostilities, endless arms race, economic crisis, moral and spiritual crisis, and the non-realization of human aspirations, are all caused by the current order prevailing in the world, he said.
"We have gathered together with the aim of healing the old wounds of the human society and presenting a brighter outlook through reforming the current situation," he added.
"A long period of slavery, colonialism, and unprecedented exploitation of the culture and identity of hundreds of millions of people as well as staining their dignity and undermining their rights have been imposed on the human societies under the pretext of humanitarian issues with beautiful slogans like prosperity and development," he stated.
He also said that measures meant to protect the environment are in line with efforts to promote material and moral progress of societies and are "a sign of a better human life and proves his rationality and wisdom."
"No one has the right to damage the environment which belongs to all," he added.
/
Trend
/