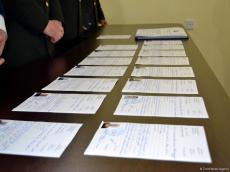 By  Trend
Another meeting of the Pardon Commission under the President of Azerbaijan is being held in Baku on May 17, the Commission member Rashad Majid told Trend.
He said that latest pardon appeals will be considered at today's meeting.
After the meeting, the Commission will complete its work, Majid added.
The Pardon Commission began its meetings in late January 2018 and has considered more than 1,200 appeals so far.