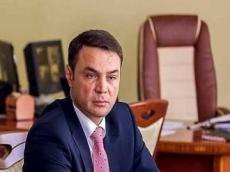 Trend:
Azerbaijani President Ilham Aliyev's visit to Turkey opened a new page in relations between the two countries, Azerbaijani MP Eldaniz Salimov told Trend on April 25.
Salimov said the 7th Session of the Azerbaijan-Turkey High-Level Strategic Cooperation Council, held in Ankara, will further deepen cooperation between the two brotherly countries.
"The documents signed between Turkey and Azerbaijan in the field of trade, culture, environmental protection and personnel exchange mean a new stage in cooperation," Salimov said.
He stressed that the relations between Turkey and Azerbaijan are an example for the whole world.
"The relations between the two countries have deep historical roots. Azerbaijan and Turkey have always been close to each other. As President Ilham Aliyev said, Turkey and Azerbaijan are the closest countries in the world, the closest allies," according to the MP.
Salimov further emphasized that there is no other country like Turkey that would provide such a great support to Azerbaijan in resolution of the Nagorno-Karabakh conflict.
Turkish President Recep Tayyip Erdogan once again stated that he stands by Azerbaijan in the Nagorno-Karabakh conflict issue.
"Surely, this statement shows the high level of relations between the two fraternal peoples. I can confidently say that this meeting has raised the Azerbaijani-Turkish strategic cooperation to a higher level. Azerbaijan and Turkey have always been close to each other both at difficult and happy times. And it will be the same in the future," he said.