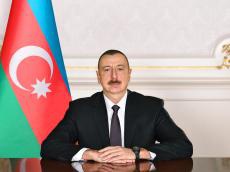 By Trend
Azerbaijani President Ilham Aliyev has signed an order on measures to improve the control system of export-import operations.
The order says that usage of the mechanism of joint control over a number of export-import operations in Azerbaijan by the State Customs Committee and the Ministry of Taxes is considered expedient.
The Ministry of Finance, the Ministry of Taxes, the Ministry of Economy and the State Customs Committee of Azerbaijan have been instructed within one month to prepare proposals regarding the mechanism and the list of procedures of joint control of export-import operations and submit them to the president of Azerbaijan.