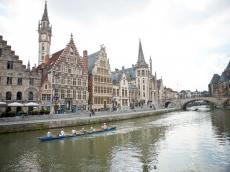 By  Azertac 
The European Azerbaijanis` Karabakh Forum will be held in Brussels, Belgium, on November 20.
The forum will highlight the history of the Armenia-Azerbaijan Nagorno-Karabakh conflict and obstacles to the dispute resolution.
The event will also feature discussions on joint activities of Azerbaijan`s Diaspora Organizations in Europe on the way of recognizing the Khojaly genocide.
The forum will bring together officials from Azerbaijan, Turkey, Moldova, Georgia, Iraq and a number of European countries.