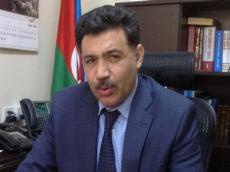 By  Trend
The government of Turkey should start legal procedures regarding its citizens who illegally crossed Azerbaijan's state border, Azerbaijani MP Aydin Huseynov told Trend.
He said that having taken this step, the Turkish government will thereby warn its citizens, who wish to visit the Nagorno-Karabakh region, against committing such illegal acts.
The MP stressed that the participation of Turkish citizens in an event held in the occupied Azerbaijani territories is disrespectful towards both Azerbaijan and Turkey.
On September 22, Turkish citizens Ufuk Uras, Ali Bayramoglu, Said Cekinoglu and Erol Katircioglu illegally visited Azerbaijan's Nagorno-Karabakh region, occupied by the Armenian armed forces.
Grave Crimes Investigation Department of the Azerbaijani Prosecutor General's Office filed a criminal case under the Criminal Code's Article 318.2 (illegally crossing Azerbaijan's state borders). All four individuals are accused under the abovementioned article. A measure of restraint in the form of arrest was chosen against them. They were declared internationally wanted.
An appeal was sent to the Turkish law enforcement to detain the four individuals.
The conflict between the two South Caucasus countries began in 1988 when Armenia made territorial claims against Azerbaijan. As a result of the ensuing war, in 1992 Armenian armed forces occupied 20 percent of Azerbaijan, including the Nagorno-Karabakh region and seven surrounding districts.
The 1994 ceasefire agreement was followed by peace negotiations. Armenia has not yet implemented four UN Security Council resolutions on withdrawal of its armed forces from the Nagorno-Karabakh and the surrounding districts.