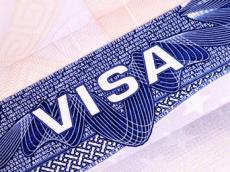 The governments of Azerbaijan and Iran have agreed to introduce a single entry visa (30-day) for the entrance of Iranian citizens into the territory of Nakhchivan Autonomous Republic, Iranian Minister of Communications and Information Technology Mahmoud Vaezi told Trend.
Vaezi participated in the ninth meeting of the Azerbaijani-Iranian intergovernmental commission on trade-economic and humanitarian cooperation held in Baku.
The cost of the visa is 10 euros. Visas will be issued on the territory of the Nakhchivan International Airport, Sadarak, Shakhtakhti and Julfa checkpoints. This decision is reflected in the intergovernmental protocol signed following the meeting.
In 2012, the Milli Majlis (Parliament) of Azerbaijan annulled a memorandum between the governments of Azerbaijan and Iran on simplified border crossing of the two countries` citizens that are the residents of the border areas, in view of the expiration of its validity. The provisions of the memorandum concern citizens of both countries living in the territory 45 kilometers from the border on either side.
"This memorandum contributed to free movement of citizens of the border provinces of Iran - Ardabil, West Azerbaijan, East Azerbaijan, which in turn helped the development of tourism, the economic relations between the border regions of Azerbaijan and Iran. We asked Azerbaijan to restore the effect of this memorandum, or to cancel the visa regime for Iranian citizens` entry in Azerbaijan. The Azerbaijani side agreed, in the first stage, to introduce single entry visas for visits to Nakhchivan and in the future it did not ruled out the possibility of extension of this simplified procedure for entry into the rest of the Azerbaijani territories," the minister said.