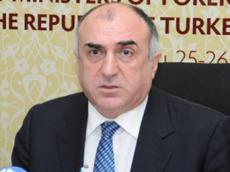 A summer session of the Parliamentary Assembly of the Council of Europe (PACE) will open in Strasbourg on June 23.
Azerbaijani Foreign Minister, Chairman of the CE Committee of Ministers Elmar Mammadyarov will make a report on the first day session, which runs until June 27.
PACE President Anne Brasseur will also deliver a speech.
A progressive report on the activity of the Bureau and the Standing Committee of PACE will be presented on the first day of the session. The recent elections in Macedonia and Ukraine will be discussed.
Secretary General of the Council of Europe will be elected on the second day of the session.
The debate on various topics are planned to be held during the session.

/Trend/