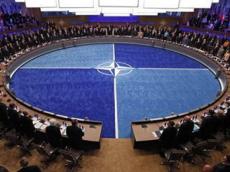 Armenian National Assembly's MPs expressed desire to visit Azerbaijani capital of Baku for NATO PA Rose-Roth Seminar, according to the head of Armenian delegation to NATO Parliamentary Assembly, Koryun Nahapetyan.
He made the remarks speaking to reporters on June 9, news.am website said.
Nahapetyan said the Armenian parliamentary delegation is ready to visit Baku, only if the opposing side can provide security guarantees.
"We made a proposal to hold a seminar in Yerevan in 2015," he added.
The Rose-Roth Seminar will be held in June 2014. These seminars have been held since 1990 and are aimed at strengthening the North Atlantic partnership with the parliaments of Central and Eastern Europe.
/Trend/