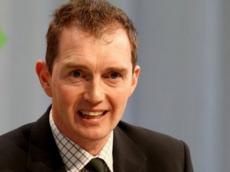 By AzerNews
A Conservative member of British parliament says the time has come for resolving the Nagorno-Karabakh conflict within the international law and returning of hundreds of thousands of Azerbaijanis who became IDPs, to their homes.
David Davis issued a statement supporting the position of Azerbaijan in the Nagorno-Karabakh conflict, the European Azerbaijan Society (TEAS) said on April 17.
The statement condemned the double standards of the west. He said the Western states which support the territorial integrity of Ukraine do not support Azerbaijan in Nagorno-Karabakh conflict.
The statement noted that the events in Ukraine have shown the importance of stability for Europe.
A change of power took place in Ukraine on February 22. The Verkhovna Rada (Parliament) ousted President Viktor Yanukovych from power, changed the constitution and scheduled presidential elections for May 25.
A number of provinces in eastern and southern Ukraine, as well as the Crimea did not recognize the legitimacy of the Rada and decided to hold a referendum on the future of their region.
A vast majority of residents of Crimea - 96 percent - voted to secede from Ukraine and rejoin Russia, in a referendum held March 16.
On March 18, Russia and Crimea signed an agreement on Crimea as well as Sevastopol city joining the Russian Federation.
Davis said the leaders of Western countries, supporting the territorial integrity of Ukraine, unanimously demonstrated fair position.
He stressed that despite global recognition, Azerbaijan's position in Nagorno-Karabakh is not supported enough by the western states.
The statement also indicated that the British company BP is the largest investor in Azerbaijan and has much to lose in case of the next resumption of the conflict.
The Nagorno-Karabakh conflict emerged in 1988 when Armenia made territorial claims against Azerbaijan. Since a lengthy war in the early 1990s that displaced over one million Azerbaijanis, Armenian armed forces have occupied over 20 percent of Azerbaijan's internationally recognized territory, including Nagorno-Karabakh and seven adjacent regions.
The UN Security Council's four resolutions on Armenian withdrawal have not been enforced to this day.
Peace talks, mediated by Russia, France and the U.S. through the OSCE Minsk Group, are underway on the basis of a peace outline proposed by the Minsk Group co-chairs and dubbed the Madrid Principles. The negotiations have been largely fruitless so far.