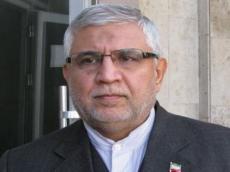 Mohsen Pakaein the Iran Ambassador send message of congratulation to the people of Azerbaijan on day of Nowruz. In his message he said Nowruz is the common cultural heritage of Iran and Azerbaijan nations and a time for friends, family, and communities to join together around shared values and aspirations.
Iran Ambassador said Nowruz has been celebrated for millennia by peoples of these regions and represents rich customs, rituals and festivities in harmony with nature. Pakaein said that this is a day that brings together peoples with common cultures, religions, and civilization around a message of peace, friendship and brotherhood.
"On these first days of spring, I would like to pray for the successes, good wishes and prosperity of people and government of of Azerbaijan and hope this year will be the year of consolidation of brotherly ties between Islamic republic of Iran and Azerbaijan", the ambassador said.

/Trend/