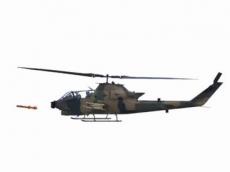 Azerbaijan is to buy Mizrak-U military helicopters from the Roketsan Company, operator in the Turkish military industry, the Turkish Sabah newspaper wrote on March 6.
Pakistan will also buy the Mizrak-U military helicopter along with Azerbaijan.
The flights and targets defeat test of the modernised Atak military helicopters from the M?zrak-U series took place on March 3
The anti- missile system installed in the Atak helicopter and missile system of the Mizrak-U can destroy targets at a distance of eight kilometres.
Mass production of the helicopters is scheduled to begin in 2015.
/Trend/