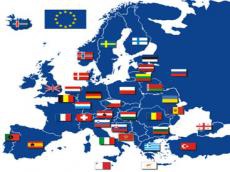 The visa facilitation agreement between Azerbaijan and the EU will take effect in autumn 2014, head of the EU delegation to Azerbaijan Malena Mard told journalists in Baku on Jan.29.
"This will ensure travel for Azerbaijani citizens to the countries of the Schengen area and EU citizens to Azerbaijan. Additionally, the agreement coming into force will contribute to the development of relations between EU and Azerbaijani citizens," the delegation head said.
Azerbaijan and European Union signed a visa facilitation agreement in Vilnius during the third summit of the Eastern Partnership in November, 2013.
The document was signed by Azerbaijani Foreign Minister Elmar Mammadyarov, European Commissioner Stefan Fule and Lithuanian Foreign Minister Linas Linkyavichus.
The signing will be followed by procedures of ratification in the Azerbaijani parliament and European parliament.
The delegation head said that Azerbaijan and EU are cooperating in the sphere of energy and economy. Mard expressed her confidence that European business will develop in Azerbaijan and Azerbaijani business in Europe.

/Trend/