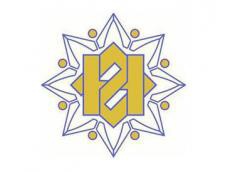 The Heydar Aliyev Foundation continues functioning successfully within the framework of international cooperation.
One of the humanitarian projects of the Foundation will be implemented in friendly Hungary.
The Foundation will construct a new building of Budapest School for the Blind including boarding school, kindergarten and primary school.
Additional dormitory for László Batthyány Roman-Catholic Home will be merged with the existing complex of buildings and offer opportunities for better provision of children`s nutrition and medical supply.
Hungarian Catholic Church established this center in 1982 to nurse disabled people.
Nursery and Elementary School admits children with vision, action and communication and physical disabilities. They are receiving treatment along with education, acquiring ability to move, individual and professional skills through a variety of exercises. The School is located on 2800 sq m and was renovated in 1994.
The foundation of the extra building necessary for persons over 18, who have undergone rehabilitation, will be laid at the center on January 16 with the support of the Heydar Aliyev Foundation.
A five-storey, 30-bed dormitory-type building covers 1385,26 sq m area.
According to the project, there will be rooms for having lessons, rest, bedrooms, kitchen and an elevator.
The groundbreaking ceremony will be attended by State Secretary of the Republic of Hungary for Foreign Affairs and Foreign Economic Relations, co-chairman of the Azerbaijan-Hungary Intergovernmental Committee Peter Siyarto, representatives of Heydar Aliyev Foundation and Azerbaijan`s embassy.

/AzerTAc/