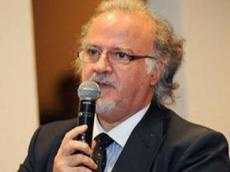 By AzerNews
French ambassador to Baku Pascal Monnier has said that France will spare no effort for a speedy and peaceful settlement of the Nagorno-Karabakh conflict.
Although the Nagorno-Karabakh conflict was gone too far, but everyone hopes for a speedy resolution of the conflict and dreams of a peaceful settlement, he said in an interview with AzerTag news agency.
"Observers believe that new hopes was fostered during the Vienna meeting of presidents Ilham Aliyev and Serj Sargsyan and this is a manifestation of the political will to meet in the new year," Monnier added.
The presidents met in Vienna on November 19, along with the co-chairs of the OSCE Minsk Group, to eye the ways to resolve the Armenian-Azerbaijani conflict.
Noting the recent Kyiv meeting of Azerbaijani and Armenian foreign ministers, Monnier said new meeting of the two ministers in Paris in late January is on the agenda.
"Thus, the positive trend is noticed in negotiations," he added.
"We've accepted the civil society representatives of Azerbaijan and Armenia in Strasbourg," he said.
He said they will meet again in Paris in 2014 and intend to prepare the declaration proposed for approval.
"The hopes are high for resolution the conflict, but the problem should be approached with real and careful. In any case, France will not spare efforts in this positive development," Monnier said.
The Nagorno-Karabakh conflict emerged in 1988 when Armenia made territorial claims against Azerbaijan. Since a lengthy war in the early 1990s that displaced over one million Azerbaijanis, Armenian armed forces have occupied over 20 percent of Azerbaijan's internationally recognized territory, including Nagorno-Karabakh and seven adjacent regions.
Long-standing efforts by US, Russian and French mediators have been largely fruitless so far.
The UN Security Council has passed four resolutions on Armenian withdrawal from the Azerbaijani territory, but they have not been enforced to this day.