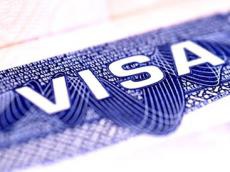 The EU will reduce the Schengen visa fee for Azerbaijani citizens from 60 to 35 euros. This is envisaged by an agreement on visa facilitation signed between Azerbaijan and the EU at the third Eastern Partnership Summit in Vilnius on Friday, Azerbaijani Deputy Foreign Minister Mahmud Mammadguliyev told on Friday.
"The fees will be abolished for certain categories of Azerbaijani citizens," he said. "This refers to those traveling to EU countries for education, treatment or to see relatives. The agreement also envisages the introduction of a visa free system for individuals with diplomatic passports."
According to Mammadguliyev, few documents will be required to obtain a visa due to this agreement. The specific time frame for visa issuance will be determined.
According to Mammadguliyev, these changes will come into force presumably in the summer or early autumn of 2014.
It is necessary to sign a readmission agreement for the agreement to come into force. It is planned to do this in the first quarter of 2014.
"Afterwards, ratification procedures will begin in parliament and the European Parliament," he added. "Then both documents will come into force at the same time."
Moreover, it is necessary to sign bilateral agreements with the Schengen area member states, but are not EU members (Norway, Switzerland, Iceland and Liechtenstein).

/Trend/