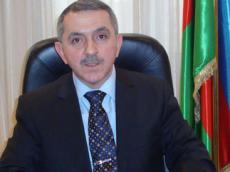 Egypt is interested in Azerbaijani investments, Azerbaijan's Ambassador to Egypt, Shahin Abdullayev told on Thursday.
"The government of Egypt is showing interest in Azerbaijani investments for restoration of the country's economy. This interest has been repeatedly expressed by government's officials during the meetings," the Ambassador said.
Egypt's government is considering the possibilities of attracting Azerbaijani investments in such spheres as economy, infrastructure and the agrarian sector.
"Azerbaijan is also interested in investing in this country. However it is necessary to obtain assurances from the Egyptian authorities about the safety of these investments, as well as ensuring the safety of representatives of Azerbaijani companies which in the future will work in Egypt," the diplomat said.
According to the Ambassador, Egypt's new government is gradually regulating its activities.
"We are planning to hold a regular meeting of the intergovernmental commission on economic cooperation at the beginning of next year and all aspects of future cooperation will be discussed during the meeting," the diplomat said.

/Trend/