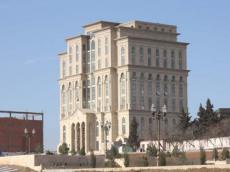 Today is the last day for submission of documents to Azerbaijan's Central Election Commission for the registration of candidates for participation in the presidential election in Azerbaijan.
The documents will be received up till 18:00 today. The receipt of documents started on August 20.
Candidacies of the chairman of New Azerbaijan Party, Azerbaijani President Ilham Aliyev and Chairman of the Umid party Igbal Aghazade have been registered for participation in the upcoming presidential election.
The candidacies of 21 people have been approved as of early September 9.
Azerbaijani citizens who have the voting right (active or passive), an initiative group of voters, political parties and blocks of political parties have the right to nominate a candidate for participation in the presidential election.
The presidential election in Azerbaijan will be held on October 9. The previous one was held on October 15, 2008.
Azerbaijan holds a presidential election every five years.