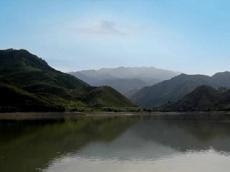 The Presidential Committee of PACE has approved a motion for resolution on "Expected humanitarian catastrophe caused by the dangerous condition of the Sarsang Water Reservoir in the occupied territories of Azerbaijan".
According to Elkhan Suleymanov, a member of Azerbaijan Representative office in PACE, the motion for resolution was submitted to PACE Bureau for consideration, and to the Committee on Social Affairs, Health and Sustainable Development for appointing a rapporteur.
According to Suleymanov, the motion for resolution, initiated on June 25, was signed by 45 PACE parliamentarians from 18 countries.
The motion strongly condemns the illegal blockade by Armenia of water supplies and irrigation systems in the occupied territories of Azerbaijan, in breach with fundamental principles of international law, and considers this abuse of power by Armenia as inhuman.
It urges the Armenian military forces to hand over their illegal control of this water reservoir and related irrigation systems to the Azerbaijani authorities, in compliance with previous international resolutions.
It also calls for an immediate action from the international community to prevent any scenarios of military diversion and to be prepared for any accident or natural disaster which may provoke massive human casualties.


/AzerTAg/