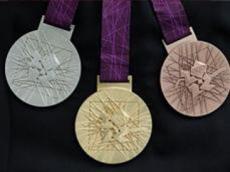 "Azerbaijani sportsmen`s success at the 30th London Summer Olympic Games is based on the care and attention to youth and sport by national leader Heydar Aliyev and President Ilham Aliyev".
The statement came from Tetsuya Hirose, first ambassador of Japan to Azerbaijan, currently Secretary General of the APPU (Asian-Pacific Parliamentarians' Union) Central Secretariat.
Congratulating Azerbaijan on the grandiose victory, Tetsuya Hirose said he witnessed the government`s care and attention to the development of sports during his tenure in the country.
"If you compare Olympic`s results of Azerbaijan with US, China, Japan and Russia, you can see that your country indeed has gained the greatest triumph."
"I highly appreciate success of Azerbaijan at the 2012 Olympic Games and wish further victories to your athletes. The victories are the results of Azerbaijani government`s care and attention to youth and sport. I congratulate Azerbaijani people, as well as Azerbaijanis living in Japan and various corners of the world on the triumph in the London Summer Olympic Games," he added.
/
AzerTAc
/