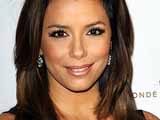 Eva Longoria Parker has accidentally directed her Twitter followers to a porn site.
The Desperate Housewives star intended to point her fans towards the Twitter page for her husband, basketball player Tony Parker.
However, Gossip Cop reports that she forgot to include the number nine in the address and urged people to sign up to updates from "tpnetwork", belonging to Titanium Porn Network.
On realising her mistake, she wrote: "Oh nooo! I put the wrong twitter site for my husband! It's @tp9network. The one I put earlier goes to some porn site!!!! Don't use it!"
Longoria Parker signed up to the social networking site earlier this week.
/Digital Spy/