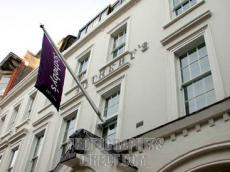 Sotheby`s announces 'At The Crossroads', the first ever selling exhibition of Contemporary Art from Central Asia and the Caucasus. This pioneering exhibition, which encompasses art from the mountains of Caucasus to Kazakhstan`s steppe and the Chinese borders, will take place at Sotheby`s New Bond Street premises in London from Monday, March 4th until Tuesday, March 12th 2013.
According to the Ministry of Culture & Tourism of Azerbaijan, "At The Crossroads" will include around 47 contemporary artworks in various media by artists from across Central Asia and the Caucasus, including Azerbaijan. The exhibition will showcase non-conformist as well as socialist-realist art from the 1960s, right the way through to emerging contemporary practices.
Commenting on this pioneering initiative, Jo Vickery, Senior Director and Head of Sotheby`s Russian Art Department in London, said: "Countries throughout the Caucasus and Central Asia have experienced rapid growth in recent years and this is also true of the art scene there. New collectors, art institutions and galleries are emerging every day, and it is an exciting new geography for Sotheby`s to explore. We are therefore delighted to present this landmark selling exhibition, which encompasses the diverse artistic practices of the region that combine ancient historical roots with techniques at the forefront of contemporary art."
The aim of this exceptional exhibition is to highlight the diverse cultural expressions of the region, while exploring its shared Soviet past. The title `At The Crossroads` suggests the transitory stage in which the countries from the region find themselves, both socio-politically and in terms of artistic production. Having emerged from the communist USSR some 20 years ago, these countries are rapidly progressing towards Western ideals of capitalism, which is transposed on their pre-communist traditions and a shared – and lingering – socialist past. The exhibition highlights art that has emerged from the region and searches for its new identity, with practices stemming from both institutionalized Socialist Realism and Non-Conformist Art of the 1970s and 1980s. Geographically located between East and West, the artists from these countries also combine tradition and folklore with contemporary Western practices.
Works of Azerbaijani artists including Tahir Salahov, Togrul Narimanbeyov, Mirnadir Zeynalov, Javad Mircavadov, Ashraf Murad, Faiq Ahmed, Altay Sadiqzade, Aydan Salahova, Mahmud Rustemov and Rasim Babayev will be presented at the Crossroads exhibition.
Sotheby`s was established on March 11, 1744 in London. The American holding company was initially incorporated in August 1983 in Michigan. In June 2006, Sotheby`s Holdings, Inc. reincorporated in the State of Delaware and was renamed Sotheby`s. It is headquartered in New York City.
Sotheby`s is the world`s fourth oldest auction house in continuous operation, with 90 locations in 40 countries. As of December 2011, the company had 1,446 employees worldwide. It is the world`s largest art business with global sales in 2011 totaling $5.8 billion.

/AzerTAc/