The State Oil Company of Azerbaijan (SOCAR) has sent a delegation to Moldova to study the prospects of oil exploration, development and recovery in this country.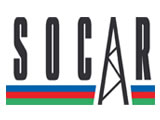 The SOCAR told that the delegation led by geology department chairman Arif Nazarov has had successful discussions on the issues and had a tour to oil-prospective southern regions.
Experts say Dobrujigabagi region is prospective region for oil development, APA reports.
Moldova wanted to deepen bilateral cooperation in oil and gas exploration and recovery and involve Azeri specialists in the process.