Two IMF missions have visited Azerbaijan to render technical assistance to the National Bank and State Statistical Committee.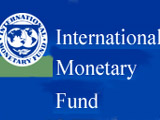 The IMF Office in Azerbaijan told that the banking supervision mission led by economist Obert Nyawata has had meetings at the National Bank, Finance Ministry, International Bank of Azerbaijan, Kapital Bank, UniBank, Azerbaijan MicroFinance Bank and Association of Banks.
The discussions focused on macroeconomic processes, outlooks for 2007, inflation target, market trajectory, exchange and interest rates, monetary policy, healthiness indicators of banking system and improvement of control machinery for interbank market, APA reports.
The second mission came to Azerbaijan to render technical assistance to the Statistical Committee for improvement of the methodology for Consumer Price Index calculation and spread of information in the country.
The mission has had meetings at the State Statistical Committee, Finance Ministry and the National Bank. The mission has today completed its visit to Azerbaijan. The both missions visited Baku on April 18. The banking supervision mission will leave Azerbaijan on April 30.