Association of Azerbaijan Insurers intends to help local insurance companies in accession to Green Card System, Deputy Minister of Finance, Azer Bayramov, stated.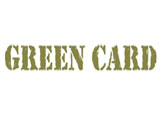 He said joining Green Card requires some procedure. If insurers submit documents by October 1, accession will be complete in early 2008.
"Some amount of deposit should be paid, Azeri insurers can't pay it," he said.
The minimum amount of a deposit is EUR 1mln, APA reports.
Green Card is an international motor insurance certificate, part of the International Motor Insurance Card System, used in and around Europe.