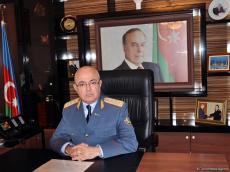 By Azernews
By Amina Nazarli
In 2017, Azerbaijan's State Customs Committee plans to integrate into the ASAN Pay portal a mechanism for paying various fines for violation of customs rules, Chairman of the committee Aydin Aliyev told Trend.
ASAN (Azerbaijan Service and Assessment Network) is a state agency for government services to citizens in Azerbaijan.
Aliyev recalled that since November last year, it became possible in the service centers of ASAN to extend the period of temporarily imported cars' stay in Azerbaijan.
"Azerbaijan is heading towards a post-oil era and the customs authorities play an important role in the implementation of the new economic policy of the country," Aydin Aliyev said. "The customs bodies have important tasks to ensure economic security of Azerbaijan against the backdrop of supporting the development of entrepreneurship and the new realities of the country."
Therefore, in order to reduce risks and simplify customs procedures, it is very important to apply the newest technologies and advanced methods in the relations between customs and business, he added.
"In this context, rendering even more customs services by the ASAN service is one of the priorities of Azerbaijan's State Customs Committee," he said.
The State Customs Committee of Azerbaijan created in 1992 is a governmental agency in charge of customs clearance for imports and exports, and regulation of all customs activities within Azerbaijan.
Establishment of the Committee helped accelerate the commodity turnover in the country and eased the import-export procedures.
 The forecast on transfers on customs duties and taxes has been set at 2.2 billion manats ($ 1.35 billion) for 2017, which is 21.5 percent more than the forecast for 2016.