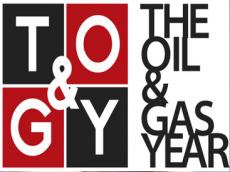 "The Oil & Gas Year Azerbaijan 2014" will be dedicated to Azerbaijan`s achievements in the oil and gas industry.
The Oil & Gas Year Azerbaijan 2014 has started the production of its second edition in the country after securing partnerships with key local institutions. The State Oil Company of Azerbaijan (SOCAR) has renewed its partnership with The Oil & Gas Year following a successful collaboration in 2013. The Oil & Gas Year Azerbaijan 2014 will celebrate the 20th Anniversary of the Contract of the Century and developments in the oil and gas market such as Shah Deniz Stage 2 and the Southern Gas Corridor, the development of large indigenous petrochemical projects like the Oil and Gas Processing Complex, and SOCAR's international expansion. The Oil & Gas Year has selected the Caspian Center for Energy and Environment from the ADA University as a Content Partner. Thanks to its unique knowledge on the dynamics of the local and regional energy market, the CCEE will assist in the production of editorial content for the book. Finally, AzerTac and The Oil & Gas Year have become Media Partners by which both parties will cooperate in the production of news and editorial content.
The Oil & Gas Year is one of the leading publications in the oil and gas industry, a reason why SOCAR itself will utilize The Oil & Gas Year Azerbaijan 2014 as one of its main promotional tools at the upcoming World Economic Forum in Davos in 2015.
The project has already begun research for this edition. The Oil & Gas Year's team consisting of Country Director Ms. Asl? Ucher and Country Editor Tomas Gerbasio have already met with key members of the local oil and gas industry such as Mr. Will Grace, General Manager of Schlumberger, Mr. Steve Thorley, Rig Manager for Maersk Drilling, Mr. Eric Walker, Country Manager for Chevron Khazar, and Mr. Alistair Macleod, Country Manager for ExxonMobil, among many others.
The Oil & Gas Year is a series of annual, country-specific books, covering 35 of the world's established and emerging petroleum and gas markets, producing business intelligence resources from primary research on the field. Audited by BPA Worldwide, its readership consists of 69,000 chief executives, ministers, ministry officials and financial officers in Azerbaijan and internationally.

/AzerTAc/