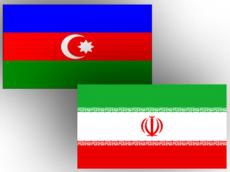 Senior Iranian banking official says that Iran and Azerbaijan may establish a banking committee to address mutual cooperation.
A new banking system should be reorganized between the two countries in which the commercial banks of the two sides make their banking transactions under the supervision of the Central banks, Hussein Yaghoobi Miab, Director of the International Department of Iran's Central Bank told Trend on Aug. 6.
Yaghoobi Miab went on to add that Iran-Azerbaijan banking cooperation has a five year background and started when Iran made deposits in Azerbaijan's International bank to support mutual trade.
The official said that unfortunately the cooperation between the two parts has continued so far in absence of the Azerbaijan's central bank.
Iran has submitted a new proposal to Azerbaijan on the issue, Yaghoobi Miab stressed.
According to the proposal a joint banking committee will be established under the supervision of the two sides' central banks, he said, adding the committee will be commissioned to introduce selected banks from each side for mutual banking cooperation.
Yaghoobi Miab who is in Baku for the ninth meeting of the Azerbaijani-Iranian intergovernmental commission on trade-economic and humanitarian cooperation referred to the statements of the Azerbaijan's president Ilham Aliyev on the need to boost mutual economic and banking sector ties between the two countries, expressing hope that the idea will materialize as soon as possible.
The Iranian official also said that the two sides have agreed to boost correspondence relations in the bank sector and lift the current obstacles on the issue.
Commenting on the future of Iran's Melli bank activity in Azerbaijan, he said that the bank plans to increase its position in Baku from branch to subsidiary.
Yaghoobi Miab reiterated that Iran's Central Bank is ready to provide help to Melli bank in terms of capital increase if needed, adding the Azerbaijani part has promised to review the issue.
While responding a question about using national currencies of the two countries instead of international currencies he said that the parts have not discussed the issue.
"It is too early to address the issue," he said, noting "we are just taking first basic steps."
He also added that establishing a joint bank is not in the agenda of the ongoing negotiations.
Yaghoobi Miab underlined that Iran's Central bank is keen to boost its cooperation with regional countries in particular neighboring countries.

/Trend/