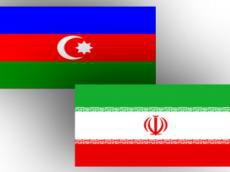 By AzerNews
Azerbaijan and Iran have opened a new page in cooperation, Iranian Communications and Information Technology Minister Mahmoud Vaezi told reporters on August 4.
Mahmoud Vaezi is heading an Iranian delegation which arrived in Baku to take part in the ninth meeting of the Azerbaijani-Iranian intergovernmental commission, the Iranian Embassy in Baku told Trend Agency.
The Iranian delegation, consisting of 60 representatives from both the public and private sectors, was welcomed by Azerbaijani Deputy Minister of Economy and Industry Sahil Babayev at the airport.
"The purpose of my visit is to strengthen cooperation between the private sectors of the two countries, as well as to expand economic cooperation between Iran and Azerbaijan," Mahmoud Vaezi said addressing the reporters at the airport.
He also noted Iran intends to develop comprehensive relations with Azerbaijan.
Azerbaijan's capital city Baku will host an Azerbaijani-Iranian business forum on August 7.
The business forum will be organized by Azerbaijan Export and Investment Promotion Foundation (AZPROMO) with the support of Azerbaijani Ministry of Economy and Industry.
Azerbaijani entrepreneurs are invited to take part at the event.
During the last Azerbaijani-Iranian business forum held in December 2013 in Baku, Tehran Chamber of Commerce and Iran Entrepreneurship Association signed a memorandum of understanding with the National Confederation of Entrepreneurs (Employers) Organizations of Azerbaijan.
Azerbaijan and Iran have had diplomatic relations since 1918. Iran recognized Azerbaijan's independence in 1991, and diplomatic relations between the two countries were established in 1992.
The trade turnover between Azerbaijan and Iran stood at $94.12 million in January-June 2014, according to Azerbaijan's State Customs Committee. Azerbaijan imported some $76.81 million worth of Iranian products, while the amount of export to this country totaled $17.31 million.
Iran's trade turnover with Azerbaijan stood at $470 million ($448 million exports and $22 million imports) in the first eleven months of 2013, Iran's customs administration's latest report shows.