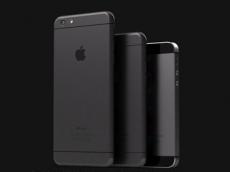 Another week of hyped Apple rumors has passed, and we're left with a handful of new reports to sift through. Among the most interesting was another claim about the launch time frame for Apple's upcoming iPhone 6. While nothing is certain yet, here is what we can glean from the rumor mill about Apple's product plans for the rest of the year.
iPhone 6 launch date?
The new rumor on the launch time frame of the iPhone 6 came from MacRumors, citing a "store leader" that unveiled several dates during an internal Apple Retail Store meeting. Like previous speculation, the source said the iPhone 6 would be introduced during a media event in September. But, with a twist, the source's claim differed from previous rumors in saying that the iPhone 6 may not hit the shelves until October -- not September, as previously expected.
Unfortunately, the source's claim of an October 14 launch date seems to take away from the credibility of the rumor, because it falls on a Tuesday. Typically, new iPhones launch on a Friday, MacRumors notes. And The Motley Fool's senior technology specialist, Evan Niu, who has followed closely for years, lists a number of other problems with the rumor.
A busy October? Probably.
But the MacRumors' source's other claim, that October would be "very busy for stores and the company itself," seems right on track. Apple CEO Tim Cook said so himself during the company's third-quarter earnings call in July that it's going to be a "very busy fall" for Apple. Further, Apple's soaring research and development costs, and commitments to third-party suppliers on the balance sheet found in the company's third-quarter 10Q filing, also support this storyline.
What products and services are expected from Apple this fall and early winter? A bifurcated iPhone 6 lineup that includes both a 4.7-inch, and phablet-like 5.5-inch model (for comparison, the iPhone 5s display measures at 4 inches), an iWatch, new iPads, new Macs, and maybe some sort of payment service have all been speculated.