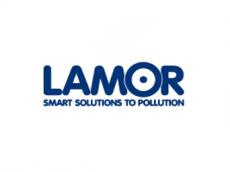 By AzerNews
Finnish Lamor Corporation specializing in oil spill clean-up equipment has expressed plans to open its office in Baku.
The issue was mulled at the meeting of Company Head Fred Larsen and Director General of "Ekol Engineering Services of Azerbaijan`s state energy company SOCAR Ramil Aliyev in Baku.
Larsen said Lamor Corporation had strategically located its offices in UK, U.S. and China and has joint ventures in Colombia, Georgia, Kazakhstan, Oman, Russia and the United Arab Emirates, AzerTag state news agency reported.
He said the company supplied 70 percent of equipment for the Mexico Gulf oil spill operations.
Aliyev highlighted the activities of Ekol Engineering Services, saying the company was offering services for strengthening environmental protection.
Ekol Engineering Services, established in 2006 , carries out environmental protection services by applying modern technologies within and outside of the country. These are treatment of industrial waste, fecal waters, oil sludge treatment, overcoming man-made pollution impacts to the environment, ecological monitoring activities for companies, preparing ecological technical documentation and other ecological services.