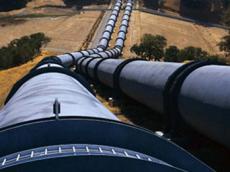 Trans Adriatic Pipeline (TAP) has issued its next contract notice for the supply of large diameter ball valves, TAP reported on July 25.
The scope of this Supply Contract will include manufacturing, testing and delivery of large diameter ball valves: approximately 8 of 36 inch (class 900) valves and 46 of 48 inch (class 600) valves. "The potential suppliers need to demonstrate their ability to meet TAP's quality requirements and supply necessary volumes in accordance with the pipeline's development schedule," TAP's report said.
The current pre-qualification is the fifth announced by TAP since May this year.
Subsequent contract notices to be issued by TAP will include the pre-qualification of companies supplying steel line pipes for the onshore sections of TAP, followed by pre-qualification of companies, providing offshore pipeline construction services.
The TAP project was selected by the consortium of Azerbaijani Shah Deniz field development as the transportation route to the European markets.
The long pipeline will connect with the Trans Anatolian Pipeline (TANAP) near the Turkish-Greek border at Kipoi, cross Greece and Albania and the Adriatic Sea, before coming ashore in Southern Italy.
Construction of the pipeline is planned to start in 2016. The initial capacity of the pipeline will be 10 billion cubic meters per year, but it can easily be expanded to 20 billion cubic meters per year.
TAP's shareholding is comprised of BP (20 percent), SOCAR (20 percent), Statoil (20 percent), Fluxys (16 percent), Total (10 percent), E.ON (9 percent) and Axpo (5 percent).

/Trend/