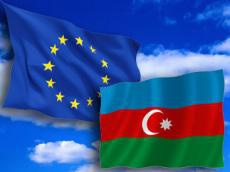 An event is taking place in Azerbaijan on July 17 to take stock of the energy cooperation achievements between the EU and Azerbaijan under the EU-funded INOGATE regional energy program, and look ahead to the way forward.
The event is jointly organized by the INOGATE Technical Secretariat and the Ministry of Energy of Azerbaijan. It aims to provide an effective forum for continued dialogue and enhanced cooperation between INOGATE and the main energy players in Azerbaijan.
The event will examine the results of INOGATE's work in Azerbaijan, as well as agree on the main priorities of upcoming assistance for the near future. It will offer an interactive format for exchanging information and sharing experience in key energy areas and tailoring INOGATE's assistance to the country's most important priorities.
The event will feature a number of INOGATE speakers addressing a wide range of issues critical for the development of energy sector. They will deliver dedicated presentations on the EU's experience in energy market development, energy statistics and their strategic role for robust energy policies, harmonization of standards and energy efficiency labeling.
Local stakeholders will discuss the main priorities and developments in the energy sector of Azerbaijan, talk about their experience of working with the INOGATE program and outline possible areas of further assistance.
INOGATE is an EU-funded program promoting international energy co-operation between the EU and Azerbaijan, Belarus, Georgia, Kazakhstan, Kyrgyzstan, Moldova, Tajikistan, Turkmenistan, Ukraine, Uzbekistan and Armenia.
The program's activities focus on four key areas: convergence of energy markets on the basis of the EU principles; enhancing energy security; supporting sustainable energy development; and attracting investment in energy (particularly in Sustainable Energy) projects of common and regional interest.

/Trend/