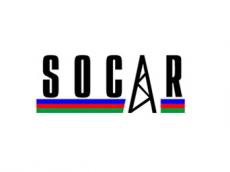 As of 2013, the total amount of payable of the State Oil Company of Azerbaijan was about 5.6 billion AZN compared to 5.14 billion AZN in 2012, the consolidated report of the financial performance of SOCAR in 2013 said.
The report on financial performance was audited by Ernst & Young.
Some 1.55 billion AZN compared to 1.87 billion AZN (as of December 31, 2012) accounted for short-term debt flows and current portion of long-term debt out of total SOCAR payables, the report said.
The report states that the volume of long-term debt of SOCAR amounted to 3.52 billion AZN (464 million AZN - current portion) last year versus 2.62 billion AZN (569 million AZN- current portion) from the previous year.
SOCAR includes Azneft (production association of companies producing oil and gas on land and sea), Azerkimya (production association of chemical industry enterprises) and Azerigaz (production association of gas distribution enterprises). SOCAR also include a number of processing enterprises, service enterprises, institutions involved in geophysical and drilling operations.
SOCAR is the only producer of oil products in the country (it has two refineries on its balance sheet) and also owns petrol stations in Azerbaijan, Georgia, Ukraine, Romania, and Switzerland.
SOCAR is co-owner of the Turkish largest "Petkim" petrochemical complex.
/Trend/