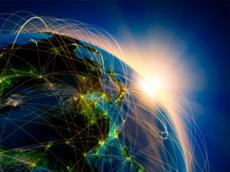 The next presentation of "Trans-Eurasian Information Super Highway" (TASIM) project will be held in Astana as part of a joint meeting of representatives of the Regional Commonwealth in the field of Communications (RCC) and the Commonwealth of Independent States (CIS) on July 15-16.
The presentation will include the activities that have been carried out so far in Azerbaijan under TASIM project and upcoming tasks and challenges relating to the implementation of the project.
During the meeting the representatives of RCC and CIS member states will exchange views on future plans, forthcoming challenges, current problems and other ICT-related issues.
The meeting participants will be provided with thorough information about the ICT projects and actives that have been implemented in each of RCC member states. They will discuss preparations for the celebration of the 70th Anniversary of Victory in the Great Patriotic War. The meeting is expected to adopt decisions on RCC's internal activity, including the introduction of amendments and supplements to normative documents and the election of RCC executive staff.

/AzerTAc/