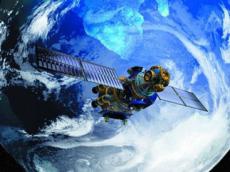 "A contract for launching the 2nd Azerbaijani communications satellite Azerspace-2 into the orbit will be signed in September with the winner of the tender," said minister of communications and high technologies Ali Abbasov.
The minister noted the reason of the delay in announcing the tender for a few months was that Azerspace-2 was "a satellite of high quality".
Abbasov added that negotiations between Azercosmos and French Airbus Defence and Space company will soon yield results.
"As part of this partnership SPOT-7 observation satellite was launched into the orbit on June 30. Currently the parties discuss giving the management of the satellite to Azercosmos," said the minister.

/AzerTAc/