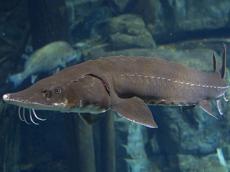 By AzerNews
The program for fishery development will be financed by a special fund in Azerbaijan.
Azerbaijan plans to establish a fund for increasing, reproduction and protection of living aquatic resources, the country's Parliament said on June 25.
This issue is reflected in the amendments to the law on fishery.
The fund is supposed to fund the program for the development of fishery, as well as application of measures for the reproduction, protection, scientific support and increasing fish and other living aquatic resources.
According to the draft, relevant executive bodies will establish the fund and its activity will be governed by the regulations approved by those bodies.
In state-owned fishing facilities, the works on the artificial increasing of fish and other living aquatic resources, reproduction, protection and reclamation will be financed by both the state and the fund.
Scientific research will be financed by the state and the fund. It is also expected to provide scientific support for fishery development.
Azerbaijan will also introduce the privileges for those who are engaged in fishing. According to the legislation, the benefits for individuals and legal entities engaged in the production of agricultural products will also be used in aquaculture.
The project also plans to economically encourage the aquaculture to settle fishery's economy.
The draft notes that the fiscal policy will ensure the competitiveness of the aquaculture products. Moreover, the government is supposed to charge the registration of biological and technical feasibility of water bodies.
The development of biological and feasibility studies for sturgeon is expected to take 25 years. This comes as the development of other species of fish and aquatic biological resources is supposed to take 10 years.