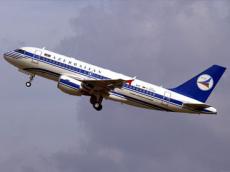 Azerbaijan Airlines (AZAL) will initiate the Baku-Krasnoyarsk/ Krasnoyarsk-Baku flights as of July 4, AZAL said on May 23.
The flight will be made on Fridays. The plane will depart from Baku at 05:45 and from Krasnoyarsk at 15:45 (local time). Flights will be made by Boeing aircraft.
The return ticket price exceeds 540 manat, AZAL said.
The official exchange rate is 0.7844 AZN/USD on May 23.

/Trend/