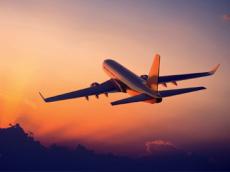 "Azerbaijan Airlines will launch direct flights to the United States of America beginning from the end of this summer," AZAL president Jahangir Asgarov has told the Business Year magazine.
AZAL and its plans to launch services to New York JFK later this year received a shot in the arm in March when the US Federal Aviation Administration (FAA) conferred the country with a Category 1 safety and security rating.
"Category 1 status means the State Civil Aviation Administration of Azerbaijan complies with ICAO standards allowing the country's air carriers to codeshare with US carriers as well as use their own metal on flights to the US. The Category 1 rating is based on an October 2013 FAA review of State Civil Aviation Authority of the Republic of Azerbaijan (SCAA), subsequent meetings, and an FAA visit to the Republic of Azerbaijan last month," the FAA said in a statement in March.
AZAL applied to the US Department of Transportation for permission to serve New York this winter using its A340-500s.

/AzerTAc/