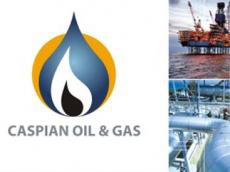 More than 400 firms from 28 countries will come together in Azerbaijan`s capital, Baku, for the 21st edition of the Caspian Oil and Gas Fair which will be held at the Expo Center in June.
The organizer of the event is Iteca Caspian. It is held annually under the patronage of the President of the Azerbaijan Ilham Aliyev and is officially supported by the Ministry of Industry and Energy of Azerbaijan and SOCAR.
The Caspian International Oil & Gas Exhibition will take place alongside the adjourning conference which will be held on 4 - 5 June 2014 at the JW Marriott Hotel Absheron Baku. About 500 experts from 30 countries are expected to take part in the event.
The objective of the exhibition will be to bring together the manufacturers and suppliers of process plant and equipment, for this growing industry, all under one roof. The exhibition will provide an excellent platform for service providers to showcase their products and services to decision makers from leading Caspian Chemical manufacturers.
Profile for exhibit include Environmental Services, Exploration & Production, Fire & Explosion Safety Clothing & Equipment, Gas Detection, Gas Processing, Generators, LNG Production & Transportation, Lubricants, Paints, Pipe Drilling & Fitting & Laying, Platforms, Pumps, Subsea Production Systems & Equipment, Tanker Loading, Transportation of Oil & Gas.
Caspian Oil & Gas Conference is one of the most significant international oil and gas events where the very topical issues of bi-lateral and multi-lateral energy relations and global energy security are discussed. This conference is appraised as a peculiar institute for the oil and gas industry by the leading specialists of this sphere. The event has become the traditional meeting place for the specialists of the oil and gas industry worldwide, serving as a striking example of industry achievements and of the amount of interest taken in projects implemented in the Caspian region. Participation in the conference enables the evaluation of both new trends in the oil and gas market and potential opportunities in the region, including issues of co-operation, the prospects for the solution of global energy security issues and large investment projects.

/AzerTAc/