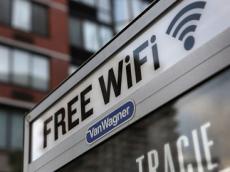 By AzerNews
Payphones in Baku will be equipped with Wi-Fi and transport cards charging function, Communications and High Technologies Ministry's Baku Telephone Communications Production Association (BTCPA) said.
BTCPA is ready to consider Transport Ministry's offers on this project and to solve technical and organizational issues after obtaining permission.
"Moreover, additional features such as supporting Wi-Fi and receipt of payments can be added to the universal payphones," the agency said.
BTCPA has begun to set up multimedia payphones in Baku in early 2012. To take advantage of the payphones both coins and phone cards can be used. Moreover, the necessary background information, codes of cities and regions, as well as information on tariffs and operator's services will be provided in the payphones.
The number of multimedia payphones installed in the central streets of the capital is about 100 units.
Multimedia payphone is an apparatus that connects the payphone to computer. In addition to conventional telephony services, the device allows to access the Internet, send email, view video ads and so on.
They can also provide local, long distance and international calls. Access to the emergency response and phone services is provided free of charge.