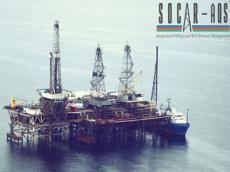 By AzerNews
SOCAR-AQS LLC, an integrated drilling and well services management company in Azerbaijan, announced a Summer Internship Program for high schools.
The program is aimed at providing an opportunity for those students, who are willing to build their careers in the oil and gas sector, closely participation in the work of various structural units of the company, and gaining experience.
The company will estimate those students, who will successfully pass the Summer Internship Program, as their potential employees in the future.
The Program mainly covers the structural units of SOCAR-AQS, in particular Drilling Engineering, Geological, Maintenance (Power engineering, Mechanics), Supply chain, Financial, HR and Training and Management Systems.
Application to participate in the program can be made by the high school students of the 3rd and 4th grade graduates, and Master degree.
Interested candidates are requested to fill in the company's special application form and submit it to:internship@socar-aqs.com by May, 15, 2014.
When e-mailing an application form, please write "Summer Internship Program" and the name of structural unit you are applying to, in the "subject" line.
The applications received before the application deadline will be thoroughly reviewed, and the short-listed candidates will then be invited to take a test and go through the final interview.
Those students, who will successfully pass the Summer Internship Program, will be awarded a certificate by the Company.
SOCAR-AQS LLC was established between SOCAR and Absheron Drilling Company in 2007. The main scope of the company's activities is the provision of work and services related to drilling oil and gas wells.
SOCAR-AQS is currently performing drilling works with three rigs located on two stationary platforms on Shallow Water Gunashli field. SOCAR-AQS is also operating with one drilling rig under a contract with Bahar Energy Operation Company.
SOCAR-AQS continues to prepare for drilling on Umid and Western Absheron fields.
The company has been a contractor member of IADC since 2009. SOCAR-AQS has been assessed and certified as meeting the requirements of ISO 9001:2008, ISO 14001:2004, and OHSAS 18001:2007 international standards for Provision of Integrated Offshore Oil & Gas Drilling and Well Services, Casing Running Services, and BOP and Wellhead Equipment Repairing and Testing Services.
SOCAR-AQS is in the process of obtaining API Q Plus certification.