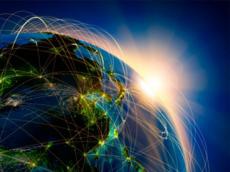 By AzerNews
Azerbaijan will present the initiative to construct the Trans-Eurasian Information Super Highway (TASIM) at the Caspian Telecoms- 2014 conference.
This was announced by head of the TASIM project team Zaur Hasanov on March 31.
The Caspian Telecoms- 2014, annual 13th International Conference on Telecommunications and Information Technologies for the Caspian and Black Sea regions and the CIS countries, will be held in Istanbul on April 24-25.
Hasanov will deliver a report at the conference. The report will inform about the TASIM project's advantages, great regional importance and purpose to connect Europe with Asia.
The TASIM project envisions the creation of a major transit link from Frankfurt to Hong Kong. The line will connect the major centers of information exchange in Europe and Asia together, stretching through China, Kazakhstan, Azerbaijan, Georgia, Turkey, and Germany. A reserve North transit line will traverse the territory of Russia, Ukraine, and Poland.
A Memorandum of Understanding on the establishment of the TASIM consortium was signed within the framework of the 19th international exhibition and conference BakuTel-2013 which was held in December in Baku.
In September 2013, the UN General Assembly passed a resolution supporting Azerbaijan's initiative on establishment of Eurasian Connectivity Alliance (EuraCA) and construction of TASIM.
TASIM will be implemented in two stages. The project is expected to come on stream at the cost of $100 million.
The length of TASIM will amount to 11,000 kilometers and its initial network bandwidth will reach 2 Tbit/s.